Being the experimenting kind I took screenshots of my iPhone 4 status bar before and after updating the software/firmware to 4.0.1.
In the Unofficial Apple Testing Labs (which double as my house) I have my summer office in a "back room". This is at the back of my house due to lesser temperatures. So I was able to test a high db as well as a low db scenario. Note that this is regular GSM/EDGE connections, I don't get 3G where I live.
The "Death Grip" was performed by cupping the left hand around the bottom of the phone making sure to touch the black strip with the base of my thumb.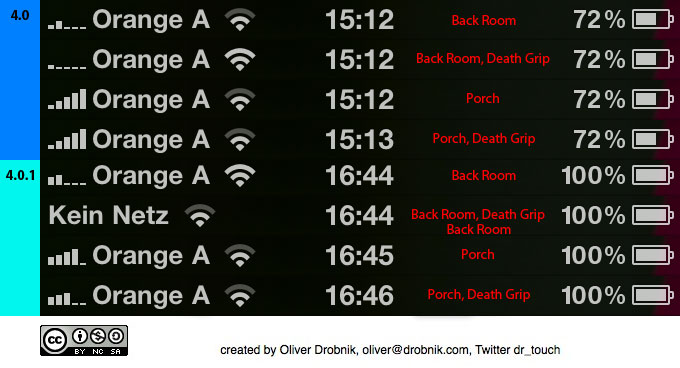 You can actually feel how much stronger the reception is with fewer bars. See how much larger they are?